About
Aegis Solar Energy is Connecticut's leading choice for solar energy solutions from conception through installation.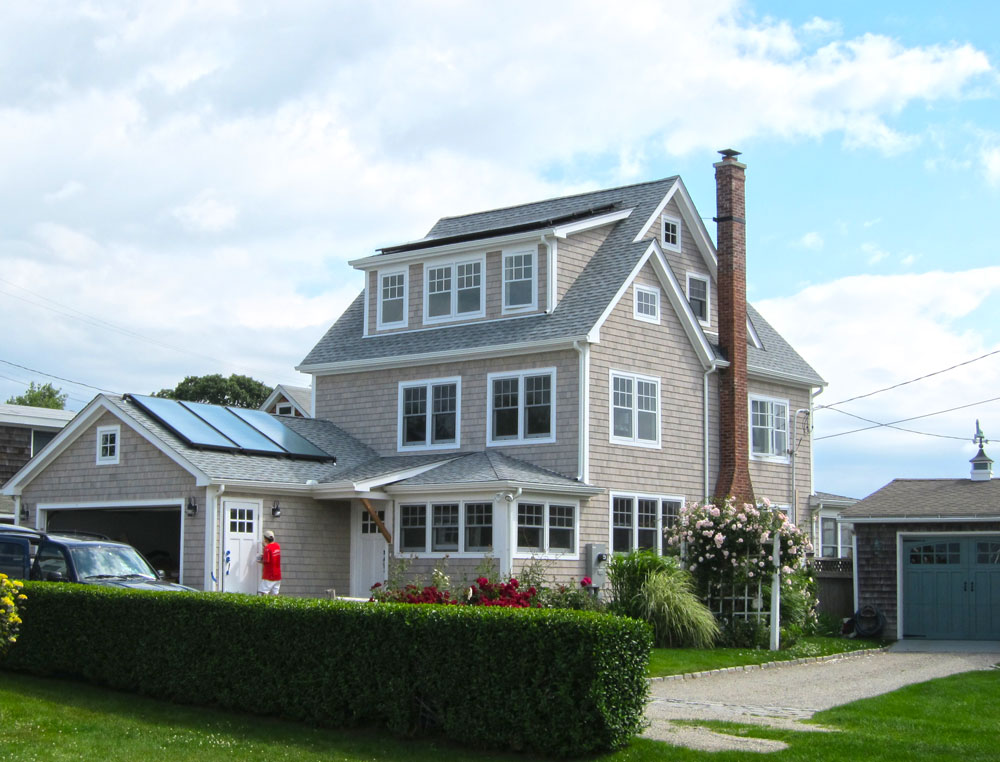 Founded in 1989 by Chris Lenda in Branford, Connecticut, Aegis is Connecticut's oldest solar company. But over the years, we've kept in step with ever-changing customer needs in the fields of electronics and renewable energy – making us a trusted choice for a wide variety of solar solutions.
For 20 years, Aegis has worked closely with area contractors, architects, homeowners and businesses to expertly complete residential, institutional and commercial projects throughout the state.
We are also a proud sponsor of Connecticut's Department of Labor Apprenticeship Program. By inviting apprentice electricians and solar installers to work alongside our seasoned journeymen, we help to ensure they'll be properly trained in the fields of electrical construction and solar installation, while learning to always adhere to applicable building codes. We focus heavily on teaching superior workmanship skills and the need to be attentive to customer needs and expectations.
Company memberships include:
Solar Connecticut
Connecticut Green Building Council
U.S. Green Building Council
American Solar Energy Society
Solar Energy Industries Association